It has been reported that China will organize an evacuation flight for its citizens in Ukraine, where Russia intervened militarily. He stated that China will organize scheduled flights to evacuate its approximately 6,000 citizens from Ukraine, where Russia intervened militarily.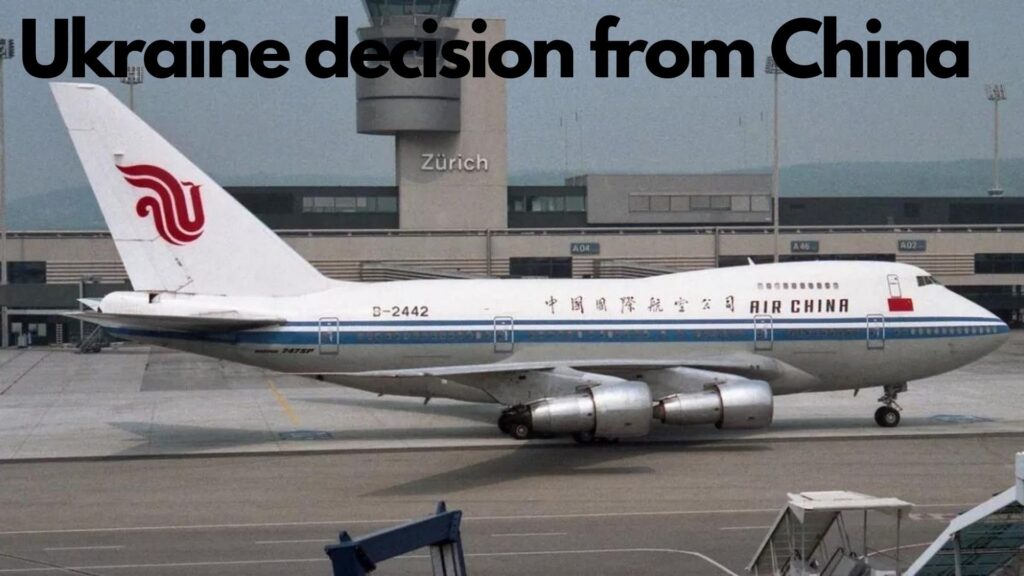 According to the news AA quoted from Global Times, the Embassy of Kyiv, in its warning issued yesterday, stated that Chinese citizens and businesses are facing increasing risks due to the country's rapidly deteriorating security situation.
What is China's position in the Russia – Ukraine conflict?
The embassy claimed in the notice that it is prepared to organize scheduled flights for Chinese citizens to return to their countries for this reason, and citizens were asked to register voluntarily.
The expeditions will be scheduled in accordance with the security situation, and the dates and hours will be notified ahead of time.
According to the information given by the Embassy, ​​it is estimated that there are approximately 6 thousand Chinese citizens in Ukraine, most of whom live in the cities of Kiev, Lviv, Krakow, Odessa and Sumy.
The embassy has invited Chinese businesses and student organizations to help residents adjust to their new surroundings and aid those in need. Chinese officials also recommended individuals to stay at home and drive with a Chinese flag flying from their automobiles.
Pointing out that the situation in the country has negatively affected the life, work and education status of citizens, the embassy shared the information that concerns have increased but a panic atmosphere has not yet emerged.
The Chinese Embassy in Kiev issued a warning during the daylight hours yesterday, following the start of Russia's military intervention in Ukraine, asking its citizens to protect their personal safety.