Tokyo Game Show 2023 (TGS2023), a game festival where you can experience the latest hot titles such as home game console titles, smartphone apps, and indie games, will be held at Makuhari Messe in Chiba from September 21, 2023. (September 21st and 22nd are business days, and September 23rd and 24th are open days).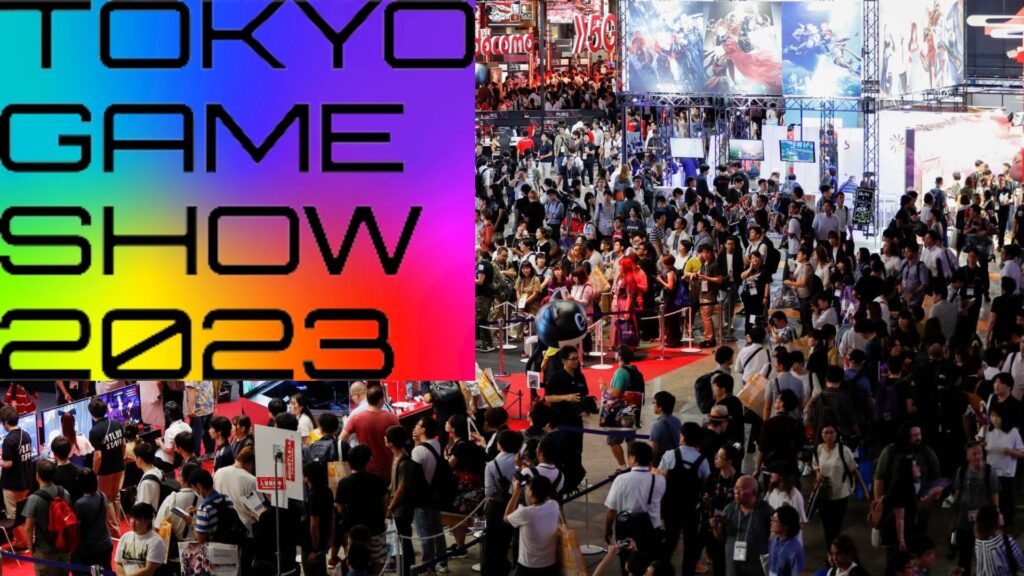 Tokyo Game Show 2023 Overview
Date: Thursday, September 21, 2023 – Sunday, September 24, 2023
Business days: 21st (Thursday), 22nd (Friday)
Public days: 23rd (Saturday) ), 24th (Sunday)
*Depending on the situation, the venue may open at 9:30.
*First entry is until 16:00. Re-entry is until 16:30
Venue: Makuhari Messe
Sponsor: Computer Entertainment Association (CESA)
Co-sponsor: Nikkei BP Inc. Dentsu Inc.
Sponsor: Ministry of Economy, Trade and Industry
Tokyo Game Show 2023 special feature
Magmix will feature a thorough feature on "Tokyo Game Show 2023," one of the largest game exhibitions in Japan, which will be held from September 21st (Thursday) to September 24th (Sunday), 2023! After conducting on-site research, we will deliver the most popular game titles and related news.
A complete summary of the highlights of the Tokyo Game Show 2023
This year, for the first time in four years, the event will be held using the entire Makuhari Messe building, with the return of the family game park, cosplay area, and stage program. Hardware and furniture that enrich the gaming environment will also be on display. In the October 5, 2023 issue of Weekly Famitsu (No. 1816/released on September 21, 2023), we will deliver a guide summarizing the highlights of TGS2023. It covers not only the exhibition contents of each booth but also the stage event schedule, so please use it when touring the TGS venue.
However, when it comes to large events like "TGS2023," there are various rules, including how to enter, so it's easy to think twice about it.
Therefore, in this article, we will introduce important points in an easy-to-understand manner, such as things to keep in mind when participating and how you can enjoy it. Please help us make our long-awaited debut at the Tokyo Game Show.
Be sure to purchase your tickets in advance!
The first thing you need to know is the "ticket" information. You cannot enter "TGS2023" without a ticket. One thing that cannot be overlooked is that there will be no same-day ticket sales at the venue. It is necessary to purchase tickets in advance, so please complete the necessary procedures before heading to the venue.
Tokyo Game Show 2023 How to Watch: Xbox Digital Broadcast at Tokyo Game

📅 Sept. 23 at 11:00 p.m. (PDT) /
📷 Sept. 24 at 6:00 (GMT) / 16:00 (AEST)
Venue: Makuhari Messe

Read more: https://t.co/i8VjCwoCta#TokyoGameShow #TGS2023 pic.twitter.com/cvps7UwPp0

— Mosi Sports (@mosisports) September 20, 2023
Also, tickets can be purchased by date. Decide in advance the date you want to go, and select either the "September 23rd Ticket" or the "September 24th Ticket". The ticket price is 2,300 yen (tax included) each day, but admission is free for elementary school students and younger.
Tickets can be purchased online at various play guides (Ticket Pia, Lawson Ticket, Seven Ticket, E+, etc.) or at terminals installed at convenience stores.
Decide the time to arrive at the venue according to your participation style.
Tokyo Game Show 2023 "TGS2023" will be held from 10:00 a.m. to 5:00 p.m. each day (*On public open days, the doors may open at 9:30 depending on the situation). However, first-time admissions are accepted until 4:00 p.m. Re-entry will end at 4:30 p.m.
If you have a ticket, you can come any time during the opening hours, but it is best not to think that if you arrive at the venue at 10 am, you can just enter.
There are many people who come earlier than the venue to try out popular games and watch stage events, and there is always a waiting line to enter. It's first-come, first-served, so the earlier you arrive at the venue, the earlier you'll line up. How long the line will be will depend on how crowded it is on the day, but it's an event with a large number of visitors, so don't let your guard down.
There is also a "Supporters Club Ticket" which comes with benefits such as priority admission, but this is already sold out. There are only general tickets available, so those who want to enjoy "TGS2023" for as long as possible should get to the venue early, and those who want to get in easily should arrive a little later.
Baggage inspection required before entering!  It is strictly prohibited to bring in dangerous items.
Before entering, visitors' bags will be inspected. In addition to dangerous items that cannot be carried around, flammable items, highly flammable materials, items with strong odors, and alcoholic beverages are also prohibited. Also, alcohol and smoking are prohibited inside the venue.
The items that are prohibited to bring in are items that are longer than 50 cm (regardless of the material). This includes things like umbrellas and walking sticks, so if you're not careful, you might get caught. Items with a length exceeding 50cm are prohibited, even if they are expandable or disassembleable. However, the umbrella will be excluded during rainy days.
Tokyo Game Show 2023: Get through the vast venue using the "venue map"
When you enter the venue, you may be surprised at how spacious it is. This time, the entire Makuhari Messe building will be the venue, so if you don't prepare and prepare in advance, you might not be able to find the booth you want to go to, or you might get a little lost.
Even in such a case, if you have the "venue map", your problems can be solved in one go. In addition to being posted on the official website, you can also download a PDF version of the venue map from that page. We recommend that you download the PDF version onto your smartphone in advance. It's also important to check in advance what games and booths you're interested in and know which area they're located in.
The above are the important points to keep in mind, but there are also other detailed rules, so be sure to also check the "Requests and Precautions When Visiting" on the Tokyo Game Show 2023 official website.
Read more: Tokyo Game Show 2023 How to Watch: Xbox Digital Broadcast at Tokyo Game