Giants vs Bills: Sunday Night Football (SNF), the sixth week of the NFL regular season, will be held on October 16, Japan time. The matchup is New York Giants vs. Buffalo Bills. Here we will explain the highlights of the game and how to watch it on DAZN's NFL Game Pass.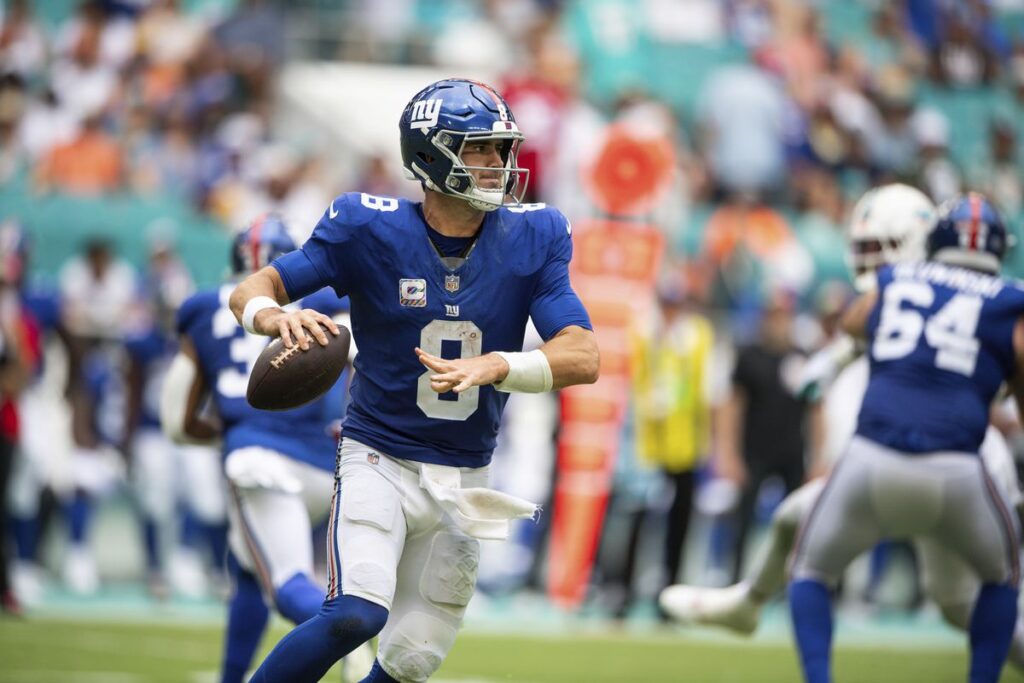 Giants vs Bills Highlights
When old NFL fans hear Giants vs. Bills, they probably think of Super Bowl XXV. The event was held in 1991, during the height of the Gulf War. The event was held amid an atmosphere of national prestige throughout the country, in an effort to convey a strong America.
In the biggest game, the Giants defeated the Bills 20-19. The Bills lost the game when Scott Norwood's attempt to reverse the game missed a field goal in the final minute, and the Bills' humiliating streak of four consecutive Super Bowl losses began. This point difference still remains as the smallest point difference, which will be held for the 58th time next year.
Of course, the players and leaders are all different from back then, but there are probably many fans who still get excited about the battle between the two teams.
The Bills' focus is QB Josh Allen. A versatile playmaker who is good at throwing and running, if he passes for 300 yards and runs for 1 TD in this game against the Giants, it will be his third consecutive game, which would be the first time in NFL history.
On the other hand, QB Daniel Jones is unstable for the Giants, who have lost three straight. The weak offensive line is also contributing to the ace QB's slump, with 16 sacks in the past two games. The offense doesn't seem to have much hope, so the defense, including LB Kayvon Thibodeau, needs to step up and bring it to a low-scoring game to end the losing streak.
How to watch NFL live Stream: NFL Game Pass on DAZN
NFL Game Pass is a service available through DAZN that allows you to watch games live and on-demand. Viewers can purchase it as a standalone subscription or add it to their existing DAZN package. Of course, you can purchase it alone without a contract with DAZN. However, in either case, you will need to register as a DAZN member.
What is DAZN?
DAZN is a global sports streaming service. Starting with the 2023 season, DAZN will broadcast all NFL games (playing season, regular season, and postseason) and NFL RedZone. All matches will be available to watch live and on-demand.
DAZN also offers NFL Network as part of the package. DAZN's NFL Network provides NFL information 24 hours a day, 7 days a week, year-round. You can also watch major NFL events live.
What devices can I watch DAZN on?
DAZN is available as an app for the following platforms.