86th Phoenix Battle (8th march, Korakuen Hall) sponsored by Ohashi Gym will be weighed on the 7th at the Japan Boxing Commission Secretariat in Bunkyo-Ku, Tokyo, and 10 players will participate in 5 games. Everyone cleared one shot.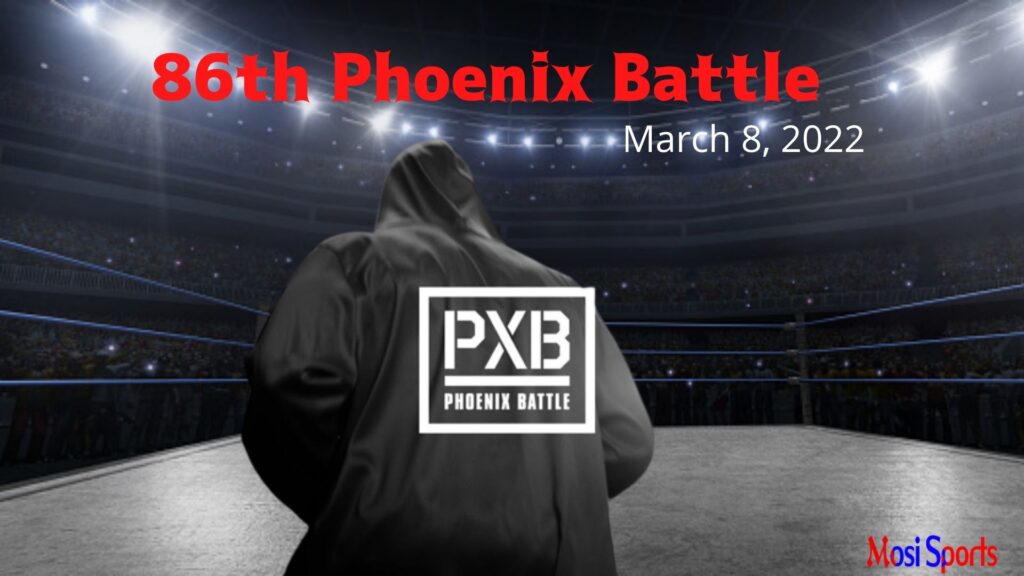 The match will be held on the 8th March 2022, the 57th birthday of Chairman Hideyuki Ohashi, who became the world minimum class champion in both WBC and WBA groups. Ohashi Gym was established in February 1992, raising five world champions, including Naoya Inoue, and celebrated its 28th anniversary this year, but this is the first time that the chairman has held 86 events on his birthday.
86th Phoenix Battle Overview
Date: Tuesday, March 8, 2022
Time: 18:00 Start
Venue: Korakuen Hall
日付: 2022年3月8日火曜日
時間: 11:00 AM
プロモーション: 日本ボクシングコミッション
共同プロモーター: フェニックスプロモーション
会場: 後楽園ホール
場所: 東京、日本 pic.twitter.com/J3oNQm5xXn

— デイリースポーツニュース (@jpodsn) March 7, 2022
86th Phoenix Battle TV broadcast schedule
March 14, 2022 (Monday) 2:25 Start
Program name: Fuji Boxing
86th Phoenix Battle Fight Card
56.0kg contract 8th round
Kazuki Nakajima vs Shohei Kawashima
Highlights: Nakajima has relaunched since losing to Keita Kurihara (Ichiriki) three times in October last year. I want to explode his own bang and appeal the resurrection. Kawashima, who is aiming to escape from the losing streak, wants to pick up points while keeping the distance without having a meeting.
Flyweight 8th round
Taku Kuwahara vs Takashi Kuno
Highlights: Kuwahara has relaunched since challenging the Japanese throne held by Seigo Yuri Akui (Kurashiki Moriyasu) in July last year. In addition to his own footwork and hand speed, I want to show his evolution. Kuno challenges the ranker in the first round of class A. He is a warlike type who attacks from the southpaw style with abundant steps.
Japan Youth S Bantamweight
Title Match 8th Round
Haruki Ishikawa vs Tatsuya Tsugawa
Highlights: The first defense of Japanese youth champion Ishikawa. In June of last year, he challenged Tomu Mizokoshi (green) in the enemy land, Nagoya, and succeeded in winning the title twice by winning TKO. The compact and strong left hook is attractive, and it makes you feel the growth in the assembly to hit the bang. Tsugawa, the challenger and 2019 all-Japan super bantamweight rookie, is the first ring in about 1 year and 4 months. The right straight that is faithful to the basics and has a sharp taste is attractive. Expect a fight full of fighting spirit that seems to be a youth title battle!
71.0Kg contract 8th round
Riku Adachi vs Toshihiro Kai
Highlights: Adachi was planning a match in January, but was canceled due to an injury to his opponent, Hisashi Kato (Kosaka Kumagai). Change opponents and play the first match in 2022. Kai, who will be competing from Miyazaki, will reach the retirement age of 37 in July this year. We will challenge as much as possible to become a Japanese ranker who is a condition for continuing active duty.
53.0kg contract 8th round
Yoshio Minato vs Yuji Kobo
Highlight: Minato is a fighter who pushes the strength of his feelings to the front and has a decisive punching power on both the left and right sides. He wants to escape the losing streak and gain momentum in 2022. The southpaw koho is an irregular type that starts from the left straight from a unique rhythm, and in the previous race, it played against Japanese ranker Imagawa Miho (Kisarazu GB → JB SPORTS). I fought well against my opponent.
Where can I broadcast the 86th Phoenix Battle?
Live broadcast is decided on Hikari TV!
If the match is aired on Hikari TV, Premier Sports subscribers will be able to broadcast the 86th Phoenix Battle live directly with the Premier Player via a television channel. We do not provide TV schedules here. If you want to watch this match on TV, you can find it on more popular channels such as Fuji TV, NHK, JFA TV, DAZN, FUBO TV.