The Tokyo Marathon 2023 will be held on March 5 (Sun) (Start at 9:05/Departure from the Tokyo Metropolitan Government Office and arrival at Gyoko-dori in front of Tokyo Station). As one of the world's leading marathon series, the World Majors, has been established, this time the course will be changed for the first time in 12 years since the 30th race (2011), and even better results are expected.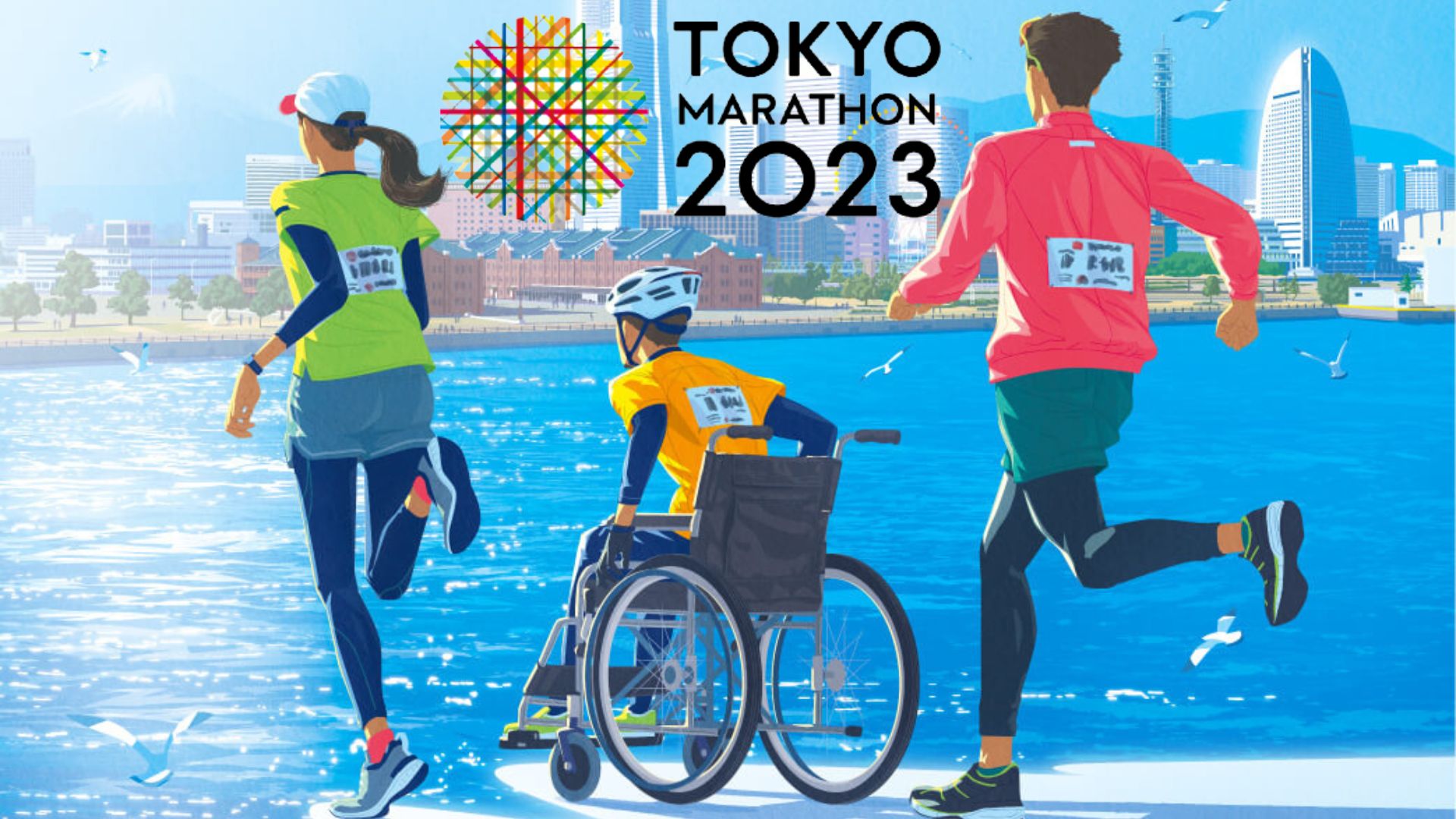 Here, we will introduce an overview of the Tokyo Marathon, the schedule, start time, course, TV and Internet broadcasts, radio broadcasts, the highlights of the race, and the entry list of runners divided into men's, women's, and wheelchairs.
Tokyo Marathon 2023 Overview
Tournament name: Tokyo Marathon 2023
Start date/time: Scheduled to start at 9:05 am on Sunday, March 5, 2023
9:05 Wheelchair Marathon/Wheelchair 10.7km start
9:10 Marathon start
11:00 10.7km Race ends
16:10 Marathon race ends
See more: Tokyo Marathon 2023 Race Live Broadcast info.
Tokyo Marathon 2023 Broadcast schedule list
elite race
Terrestrial: Fuji TV (National live broadcast, 9:00-11:50)
Net: TVer (special live distribution), FOD (9:00-11:50)
wheelchair marathon
CS: Fuji TV NEXT (8:50-11:00)
Net: FOD (8:50-11:00)
others
Elite race full version: Fuji TV NEXT (20:00-22:50)
All Runners Finish Delivery: FOD (10:15-16:20)
Minna no Citizen Marathon: Fuji TV NEXT (13:00-16:20), FOD (13:00-16:30)
Tokyo Marathon 2023 Course (runway)
Course name: Tokyo Marathon Course (Japan Association of Athletics Federations/World Athletics/AIMS official course)
Distance: 42.195km
Each point: Tokyo Metropolitan Government Office – Suidobashi – Ueno Hirokoji – Kanda – Nihonbashi – Asakusa Kaminarimon – Ryogoku – Monzen-Nakacho – Ginza – Tamachi – Hibiya – Tokyo Station/Gyoko Dori
Tokyo Marathon 2023 Race Start Time, Schedule, Live Broadcast, Course, Distance
👇👇
Tokyo Marathon 2023 will be held on March 5 (Sun)
Scheduled to start at 9:05 am on Sunday#東京マラソン #東京マラソン2023 #TokyoMarathon #tokyomarathon2023 #marathon #race #Tokyo_Marathon_2023 pic.twitter.com/pUBK7dQdvo

— Mosi Sports (@mosisports) March 4, 2023
Tokyo Marathon 2023 Live Broadcast Schedule
Television is broadcast live on Fuji TV series over terrestrial and CS. On Fuji TV-affiliated terrestrial broadcasting, it is scheduled to start broadcasting from 8:30 am in the Kanto region and from 9:00 am nationwide. CS Fuji TV NEXT plans to broadcast the wheelchair marathon live.
Stream live on TVer on the Internet (FOD free for wheelchair users, boys and girls will also be streamed). On the radio, Nippon Broadcasting will broadcast live.
TV terrestrial: Fuji TV series
TV BS/CS: CS Fuji TV NEXT
Internet: TVer, FOD (wheelchair)
Radio: Nippon Broadcasting System
*The schedule for holding and broadcasting the race is subject to change due to the circumstances of the organizer and broadcasting station.
Highlights for men: High-level overseas players
Although not as strong as last year when marathon world record holder Eliud Kipchoge (Kenya) won the marathon with a time of 2:02:40, which was the best record in Japan, there will be many high-level athletes from overseas this year as well. Four athletes in the 2:04 range are scheduled to participate, led by Sisay Lemma (Ethiopia), who has a personal record of 2:03:36.
However, this time, unlike in the past, when pacemakers were prepared in two to three stages, it was announced that only one pace Japanese record level (1 km 2 minutes 57 to 58 seconds, 2 hours 4 minutes 30 seconds assumed) will be set. Therefore, it is difficult to predict how fast the leading group involved in the battle for victory will develop the race, but in any case, it is inevitable that it will be a high-level battle.
The focus is on top-level players in Japan, such as Suguru Osako, who has the second highest record in Japan.
Japanese record holder Kengo Suzuki (Fujitsu) was expected to break his personal record with a time of 2:04:56, but unfortunately, he was forced to withdraw due to injury. However, Japan's top-level athletes line up at the start line, led by Suguru Osako (Nike), who finished 6th at the Tokyo Olympics with a personal record of 2:05:29, the second fastest in Japan's history.
Osako, who is attracting attention, participated in the New Year's Ekiden on New Year's Day as a member of the GMO Internet Group and finished second in the 3rd section. After that, he trained in Kenya and set his sights on this tournament. He set a personal best in this tournament three years ago and set a new Japanese record at the time, so I think he will aim for a high level of record and ranking.
Since he has not yet obtained the right to participate in the Marathon Grand Championship (MGC), the Paris Olympic marathon representative selection meeting in October 2023, attention is focused on what kind of race plan he will face. Will Osako follow the leading group of foreign competitors from the beginning of the race, or will he focus on endurance in the beginning like in the Tokyo Olympics, and start the race from 30km onwards? In any case, I want you to show your presence with an impactful run.
Hijikata, Hosoya, Inoue, and other athletes who have qualified to participate in the MGC, and Yamano and others in their first marathon
Hidekazu Hijikata (Asahi Kasei), Kyohei Hosoya (Harima Kurosaki), Hirohito Inoue (Mitsubishi Heavy Industries) have personal bests in the 2:06 range, Yuya Yoshida (GMO Internet Group), Kenya Sonoda (2:07). JR East) has already qualified for MGC. It will be a big highlight if several players join the world-class leading group while making tactics and race plans in anticipation of the MGC performance.
In addition, among the athletes who have excited the Hakone Ekiden in recent years, Tsutomu Yamano (4th year) of Komazawa University, who achieved the triple crown of student Ekiden in 2022, and Yudai Shimazu (4th year) of Soka University, who has established himself at Seed School, will challenge their first marathon.
List of main male elite athletes
[Note] Player name (affiliation/age, as of March 5, 2023), PB (personal best time) = hours:minutes: seconds (year of establishment). If the PB is established outside the eligibility period for this tournament (March 2019 to January 2023), the best record during the same period is also listed on the right (* is a half marathon, # is a personal best of 10000m). [MGC] = 2023 Marathon Grand Championship qualifying athlete. The crossed-out lines are the players who decided to withdraw from this tournament.