The 70th Katsuta National Marathon was scheduled for January 30, 2022, at Hitachi, Japan. Due to the increase in Covid-19, it has been decided to postpone it until 2023. A total of 35,000 runners took part in the combined men's and women's marathon and 10 km divisions.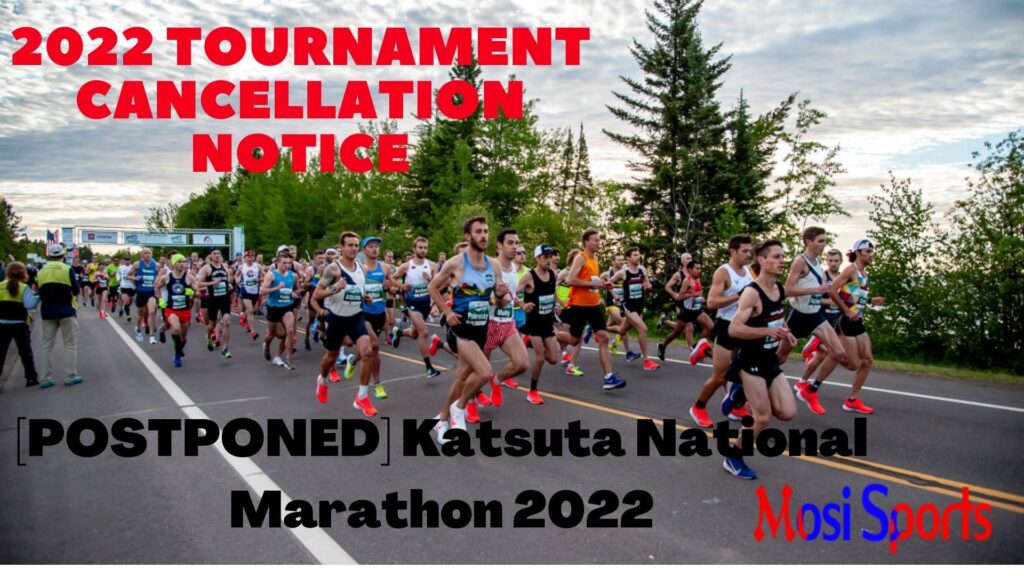 Katsuta National Marathon 2022 Information
Tournament Name: Katsuta National Marathon
Full Marathon: 42.20km, 10km(Men & Women)
Venue: Hitachinaka City
TV Broadcast: Melon TV, Fuji TV
Notice: 2022 Tournament Canceled
Start time
Marathon section: 10:30
Men's 10km section: 11:10
Women's 10km section: 11:40
Time limit
(marathon section)
30km point: 4 hours 30 minutes (3:00 pm)
35km point: 5 hours 10 minutes (3:40 pm)
Finish point: 6 hours (4:30 pm)
The time limit is based on the gun.
Total Capacity
Marathon section: 15,000 people
10km section: 10,000 people
Participation fee
Marathon section: ¥6,000
10 km section: ¥4,000
High school students: ¥3,000
Katsuta National Marathon Tournament Record
Man:
Player Name: Shingo Igarashi
Time: 2 hours 13 minutes 15 seconds
Woman:
Player name: Kiyoko Shimahara
Time: 2 hours 28 minutes 17 seconds
10km
Boys' high school
Player name: Tatsuo Yuasa
Time: 29 minutes 51 seconds
Boys under 39 years old
Player name: Masami Otsuka & Jun Sasaki
Time: 29 minutes 07 seconds
Men over 40 years old
Player name: Masato Ono
Time: 31 minutes 20 seconds
Girls high school
Player name: Chisato Osaki
Time: 32 minutes 50 seconds
Girls under 39 years old
Player name: Yoko Shibui
Time: 31 minutes 55 seconds
Girls over 40 years old
Player name: Ryoko Kayane
Time: 37 minutes 05 seconds