The 4th Ibaraki 100k Ultra Marathon in Rokko" will be held. It is the flattest 100k course in Japan that goes around the 5 cities of Rokko (Kashima City, Namegata City, Itako City, Kamisu City, Hokota City) connected by Kitaura.
It is a fascinating tournament where you can enjoy the beauty of the waterside and interact with people who are friendly to the area.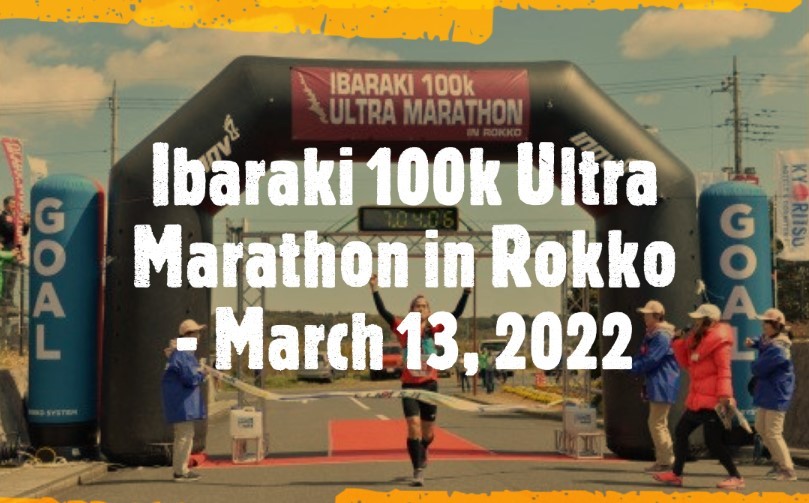 It will be the 4th "Ibaraki 100k Ultra Marathon" The greatest in Japan! Super flat 100k course! The 4th year of Reiwa, Namegata Kitaura Public Hall begins at 5 pm on Sunday, March 13!
Ibaraki 100k Ultra Marathon Overview
Event name: 4th Ibaraki 100k Ultra Marathon
Event date: March 13, 2022 (Sun)
Venue: Ibaraki Prefecture (Namegata City)
Start time: 05:00(100km)
Starting place: Kitaura Public Hall
Finish location: Kitaura Public Hall
Capacity: 500 people
Ibaraki 100k Ultra Marathon 2022 Preview
Organizer:
Ibaraki 100K Ultra Marathon Executive Committee/Namegata City
Event/qualification
100km
19 years old and over by gender
3rd event
100km section ・ Men / 100km section ・ Women
Time limit: 14 hours, with barrier
第4回茨城100kウルトラマラソン in 鹿行 2022年3月13日(日)

第4回「#第4回茨城100kウルトラマラソン in六甲」が開催されます! !! 「日本一! スーパーフラット」100kコース! 令和4年3月13日(日)5時、行方北浦公会堂がスタート! pic.twitter.com/EGAdJFZBdY

— デイリースポーツニュース (@jpodsn) March 13, 2022
Eligibility:
Those who have the ability to complete the race at their own risk
Those who can consider the natural environment
Those who can submit the health check sheet and pledge on the day of the competition
*For safety reasons, wheelchairs cannot participate.
The wave start method may be used depending on the situation.
Participation fee: (tax included) 20,000 yen
Reception time:
3: 00 ~ 4: 30 Disinfection of hands and fingers with alcohol, temperature measurement, submission of health check sheet, submission of pledge
Reception place:
Tournament venue (Kitaura public hall)
Reception address: 2175 Yamada, Namegata City, Ibaraki Prefecture
At the Ibaraki 100k Ultra Marathon Executive Committee, they will visit 5 cities of Rokko centering on Kitaura, letting athletes enjoy the beautiful scenery unique to the waterside woven by the shores of Lake Kitaura, and widely publicize the charm of the Rokko area. However, they will hold the 4th "Ibaraki 100k Ultra Marathon in Rokko" with the aim of revitalizing the region.
Whether you are aiming for a record or enjoying running, please participate in this tournament with the catchphrase "Japan's No. 1 Super Flat 100k Course" where you can fully enjoy the Rokko area in Ibaraki Prefecture.