2022 87th Kansai Open Golf Championship will be held from April 14th to 17th, at the Yomiuri Country Club in Hyogo Prefecture. Conducted without spectators to prevent infection with the new coronavirus (COVID-19). Here, we will introduce the broadcast schedule of the tournament.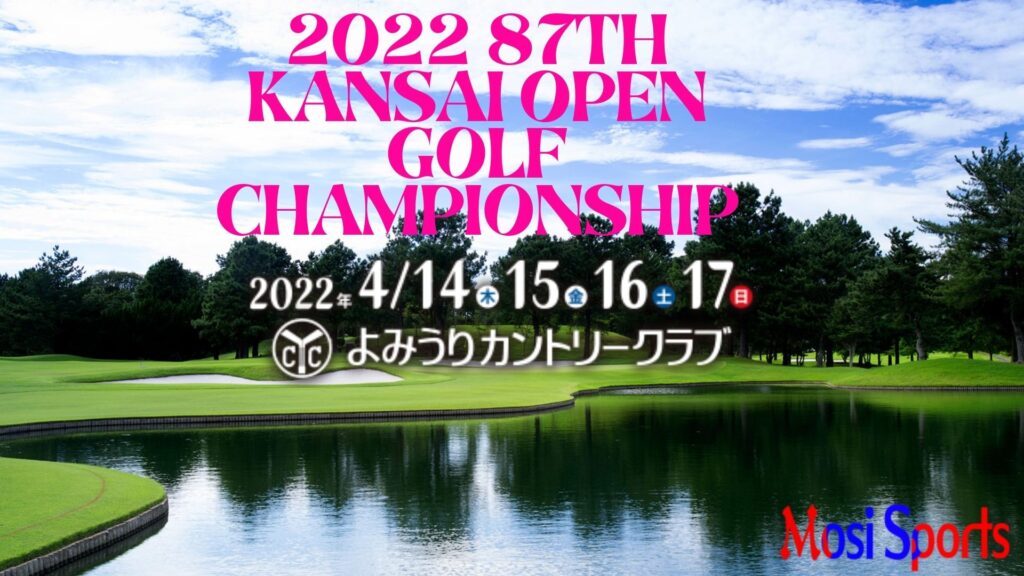 The 87th golf tournament is to be held by spectators from April 14 to 17. As the second round of the domestic tour, the outlook for the 'new coronavirus' infection situation is still uncertain. We would like to inform you that we will always post the latest information on the Kansai Open website here.
87th Kansai Open Golf Championship Information:
Tournament Name: 2022 Kansai Open Golf Championship Competition
Tournament Date: April 14, 2022, to April 17, 2022
Course: Yomiuri Country Club (Hyogo)
Participants: 150 people (24 amateurs, 126 professionals)
2021 winner: Rikuya hoshino
The Yomiuri Country Club, which holds the 87th tournament, is located in Najio, the village of Washi, and opened in 1961 by Mr. Osamu Ueda, who is known as one of the leading designers in Japan. It is also famous as the stage of the game, and many dramas were born from here.
Total prize money: 80,000,00 yen
Winning prize: 16,000,000 yen
Planning and production: (one company) Kansai Golf Federation
Organizer:
General Incorporated Association Kansai Golf Federation
Qualifying competition:
3rd March, (Thursday) Miki Golf Club
4th March (Friday) Arima Country Club
8th March (Tuesday) Art Lake Golf Club
Wednesday, March 9th, Katano Country Club
Prize money ranking List:
Cha. Kim
Country: USA
Prize money: 127,599,803
Takumi Kanaya
Country: Japan
Prize money: 119,803,605
Ryosuke Kinoshita
Country: Japan
Prize money: 115,001,239
Hideto Tanihara
Country: Japan
Prize money: 111,599,542
Rikuya Hoshino
Country: Japan
Prize money: 107,341,089
Yuki Inamori
Country: Japan
Prize money: 93,271,283
What is the TV channel of 87th Kansai Open Golf Championship 2022?
Live Broadcast!
[LIVE delivery]
In addition, like last year, this time they will do 4 days of live distribution on YouTube from the qualifying round to the final. They will tell you about the attractions of golf through the live distribution of many players from the start state to the hole out. Also, the final tournament on Saturday and Sunday will be broadcast on CS Broadcast Sky, Terrestrial Sun TV, so please watch.
How to Watch 87th Kansai Open Golf Championship 2022 Live Stream
If it airs the race on Sun TV and Youtube, Premier Sports subscribers will broadcast Kansai Open Golf Championship 2022 live directly via the premier player and TV channel.
If this tournament is covered by live streaming on TV, You can watch the Kansai Open Golf Championship on your iPhone, iPad, Android, or Windows Phone.