IVE will be performing at "THE STAR NEXTAGE 2022" which will be held on August 2nd at Pia Arena MM in Kanagawa Prefecture, on August 4th at Kobe World Memorial Hall in Hyogo Prefecture, and at Marine Messe Fukuoka A Hall in Fukuoka Prefecture on August 9th. It was planned to be the first stage in Japan, but due to Rei's infection, the official Japanese website was also updated. "Due to the fact that REI was positive for the new coronavirus, we have decided to postpone her visit to Japan and appearance for this performance."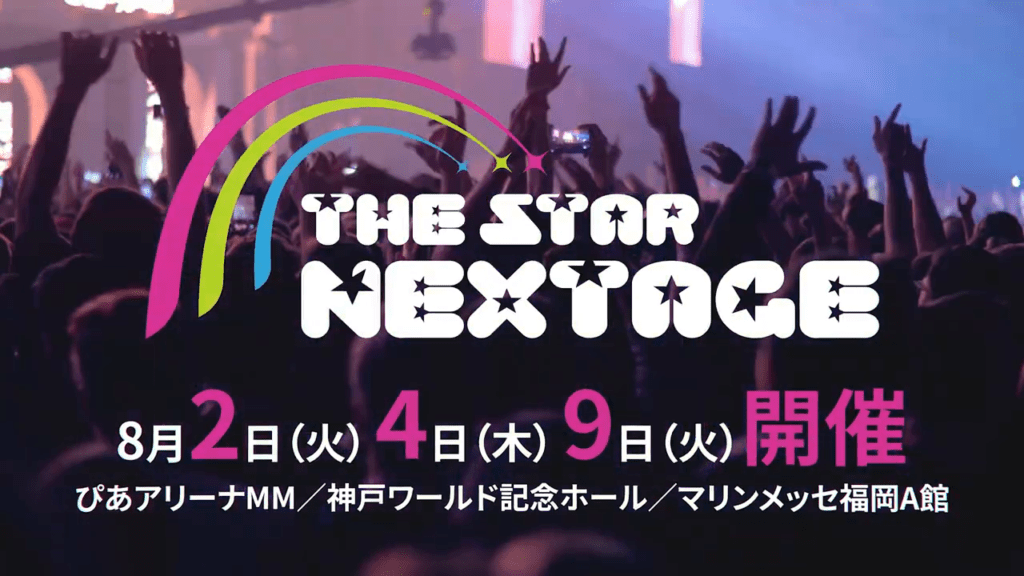 THE STAR NEXTAGE 2022 Overview
<Date/Location>
August 2, 2022 (Tuesday) Yokohama
August 4, 2022 (Thursday) Kobe
August 9, 2022 (Tuesday) Fukuoka
Read more Event Info: TREASURE TOUR 2022 | Tickets, Tour Dates & Concerts 2022 & 2023
THE STAR NEXTAGE 2022 Preview
IVE's long-awaited first visit to Japan has been decided! Appearing in 3 performances of "THE STAR NEXTAGE 2022" held in August… Fans delighted with the announcement
On IVE's official Japanese Twitter account, yesterday (8th), an announcement was posted that said, "IVE will be coming to Japan for the first time! IVE will be appearing at 'THE STAR NEXTAGE' in August!" They will perform in Yokohama on August 2nd, Kobe on August 4th, and Fukuoka on August 9th to perform in front of Japanese fans.



Upon hearing the news of IVE's first visit to Japan, the Japanese fans responded with comments such as "Seriously awesome," "I'm looking forward to it," and "Finally, I can meet all of IVE. I'll definitely go see them."
[ 📢🎤]
#IVE 's first visit to Japan
has been decided IVE will appear at "THE STAR NEXTAGE" to be held in August

<Date/Location>
August 2, 2022 (Tuesday) Yokohama
August 4, 2022 (Thursday) Kobe
August 9, 2022 (Tuesday) Fukuoka pic.twitter.com/vfvSyvcMAZ

— Mosi Sports (@mosisports) August 3, 2022
"THE STAR NEXTAGE" where they appear is the first K-content comprehensive award in Korea "Asia Artist Awards (AAA)" as a starting point, with the theme of "condensing Asian entertainment tightly", it is the most appealing. It is a collaboration event that can be enjoyed by men and women of all ages, with K-POP and J-POP as the main entertainment sources. Artists from South Korea and Japan are scheduled to perform a gorgeous performance, and in addition to IVE as the first line-up, the boy group BULLET TRAIN from Japan was announced.



IVE has been nominated for 1st place on a music program even though it's been a month since their 2nd single "LOVE DIVE" ended, demonstrating their unchanging popularity.
CRAVITY will appear in Japan's " THE STAR NEXTAGE 2022″ as the representative of the next generation Korean group.
Yesterday (30th), according to the management office, CRAVITY appeared in "THE STAR NEXTAGE" held in August and announced their success as a global rookie. 'THE STAR NEXTAGE' is a performance that brings together next-generation artists representing Korea and Japan, and will be held in Yokohama , Kobe, and Fukuoka. This performance, which will be held at a performance venue with about 10,000 seats, is a paid performance that will be held twice a day.