Jose Ramirez vs Jose Pedraza: The confrontation between the former world champions was supposed to take place on February 5 at the Save Mart arena in Fresno (USA, California). However, due to Pedraza's positive COVID test, this boxing night will be rescheduled to March 4th. The location will remain the same.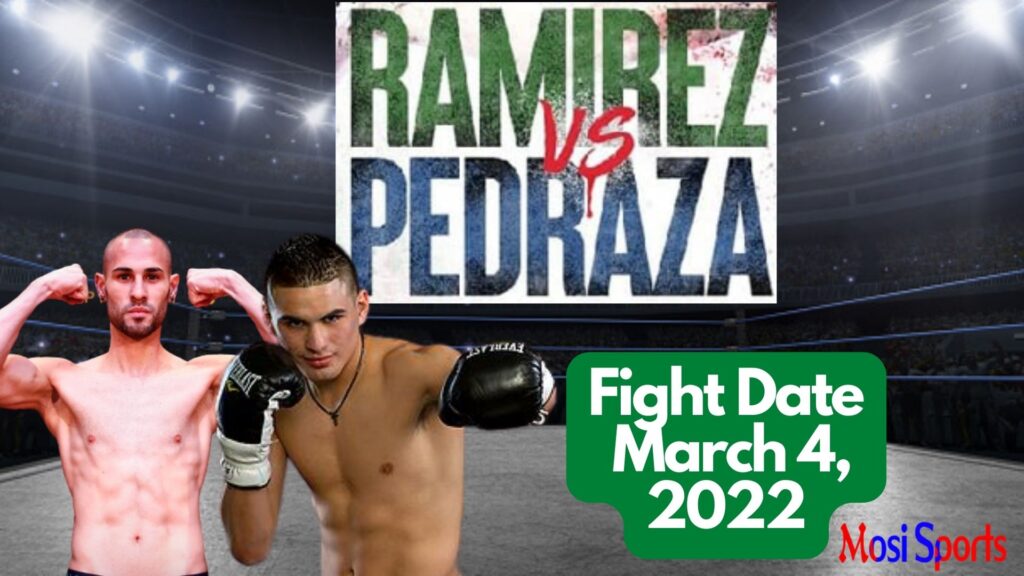 Jose Ramirez vs Jose Pedraza Preview
Former unified world champion Jose Ramirez will return to the ring in front of a home crowd to take on former two-time champion Jose "The Sharpshooter" Pedraza in the main event of a 12-round junior welterweight bout (up to 63.5kg).
March 4 will be a fight between two ex-world champions Jose Ramirez and Jose Pedraza. For Ramirez, this will be the first appearance in the ring since losing to Josh Taylor in a duel for the title of undisputed world champion in the light welterweight division. Pedraza held both super lightweight and lightweight titles and moved up to junior welterweight in 2019.
The fight in the first welterweight category between the tops Jose Carlos Ramirez and Jose Pedraza will be rescheduled for March. Pedraza caught COVID.
Jose Ramirez vs Jose Pedraza Date, Time, Venue, Overview
Event: Ramirez vs Pedraza
Fight Date: March 4, 2022
Start Time: 8 pm ET/1 am GMT
Venue: Save Mart Center in Fresno
Location: California, USA
Ramirez vs Pedraza Fight Card
Super lightweight
Jose Ramirez vs Jose Pedraza
Featherweight
Joet Gonzalez vs Jeo Santisima
Lightweight
Gabriel Flores Jr vs Abraham Montoya
About Jose Ramirez
Record: 26 (17 KOs) -1-0
Country: USA
Age: 29 years
Rack: right-handed
Growth: 178 cm
Arm span: 183 cm
Total rounds: 139
KO percentage: 62.96%
Jose Ramirez: Statistics
Jose Carlos Ramirez (26-1, 17 KOs) was defeated in the final of the World Boxing Super Series by Josh Taylor. The Jaguar blew their chance to become undisputed world champion in the 140lb division. Now Carlos will try to close the failure with a performance in front of his native stands. Ramirez has not boxed in his native Fresno since February 2019, when he struggled through the same Jose Cepedo.
Jose Ramirez vs Jose Pedraza will be held on March 4, 2022, at the venue Fresno, California. Jose Ramirez vs Jose Pedraza Fight Date, Start Time, Tickets, Prediction, How to Watch Live stream Online pic.twitter.com/onglmzZIpd

— Mosi Sports (@mosisports) March 3, 2022
About Jose Pedraza
Record: 29 (14 KOs)-3-0
Country: Puerto Rico
Age: 32 years
Rack: right-handed
Growth: 173 cm
Arm span: 179 cm
Total rounds: 238
KO percentage: 43.75%
Jose Pedraza: Statistics
Jose Pedraza (29-3, 14 KOs), a two-division champion, is trying to conquer the super welterweight division, which he moved up to just two years ago. Now the statistics of the Puerto Rican is three wins and one defeat. After a competitive duel with Jose Cepeda, where Pedraza lost minimally on points, he went on a winning streak of three performances. Mikkel Lespierre, Javier Molina, and previously undefeated prospect Julian Rodriguez were beaten.
How to Buy Jose Ramirez vs Jose Pedraza Tickets
Promoted by Top Rank, tickets starting at $36 are on sale and can be purchased at Ticketmaster.com. Tickets purchased on February 5 will be valid on March 4.
Jose Ramirez vs Jose Pedraza Prediction
Jose Ramirez win. I don't think the fight will be easy for the American, but in general, he really has many more keys to win this confrontation. However, with the desire and the right tactics for the fight, Pedraza is quite capable of going the whole distance. The Puerto Rican at one time managed to bike well 12 rounds with Vasily Lomachenko, and this is an excellent indicator. PS For a bet, I recommend using the absolutely legal bookmaker Parimatch, and using the banner below you can pick up an excellent bonus for new customers.
Jose Ramirez vs Jose Pedraza Live Stream
Jose Ramirez vs. Jose Pedraza welterweight bout rescheduled for Friday, March 4th on Save Mart Center LIVE and ESPN+ exclusive – Pedraza has tested positive for COVID-19
The homecoming of former unified world junior welterweight champion Jose Ramirez comes just 27 days later than expected. Central Valley native Ramirez will take on the former world champion in two weight divisions. On Friday, March 4 at the Save Mart Center in Fresno, California, Jose "The Sharpshooter" Pedraza will compete in the 12-round main event.
Ramirez and Pedraza were supposed to fight on Saturday, February 5, but Pedraza tested positive for COVID-19.
How to Watch Jose Ramirez vs Jose Pedraza Live Stream Online
Ramirez vs Pedraza: In a special six-round heavyweight match just before the main event, Olympic silver medalist Richard Torrez Jr., from Tulare, located in the Central Valley, California, will make his long-awaited professional debut. The 10-round co-op game will mark the debut of the Top Rank featherweight contender. Joet Gonzalez, who will fight Filipino veteran Cheo Santisima. The entire Ramirez-Pedras map will be streamed live and exclusively in the United States on ESPN+.