According to the South African newspaper Independent Online, Ashwell Prince has resigned from the post of batting coach of Bangladesh to give more time to his family. A big reason, but is this the real reason for Prince's resignation from the BCB job? But it is known from a source related to the Bangladesh team that it is different news.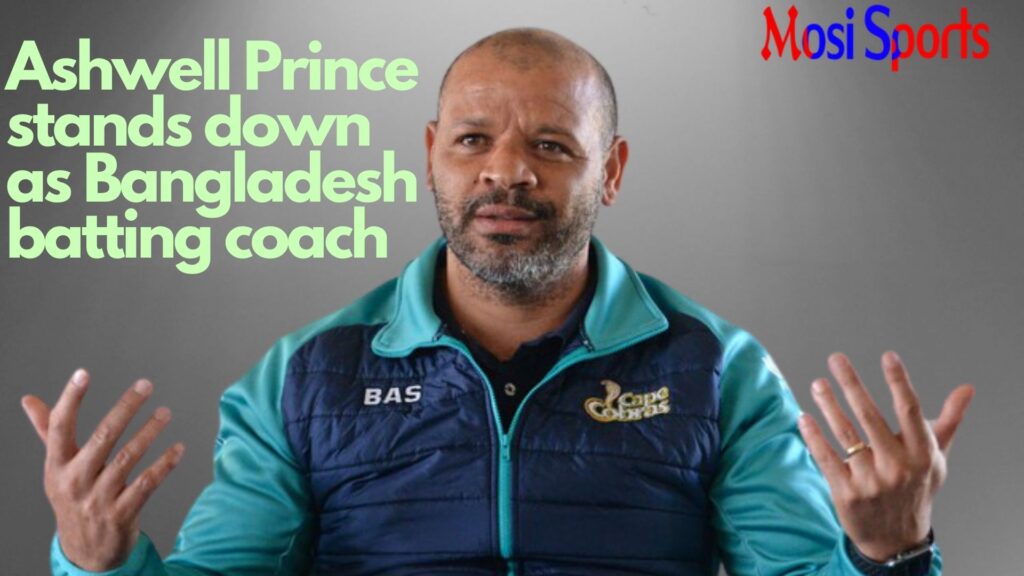 Ashwell Prince resignation as Bangladesh Coach
It is learned that the Bangladesh Cricket Board (BCB) has recently sent an e-mail to Ashwell Prince proposing to be the batting coach of the Bangladesh Hyperperformance (HP) team instead of the batting coach of the national team. But the prince could not accept such resignation. The South African coach felt humiliated after receiving an e-mail from the BCB. Sources close to the party said that this was the reason for his departure.
It is learned that Ashwell Prince was supposed to be the batting coach of the national team as per the agreement with BCB. The agreement did not mention any other responsibilities. That is why he could not accept the decision of BCB.
Prince from South Africa also confirmed in the first light in a WhatsApp message that he decided to resign because he did not want to take charge of the high-performance team.
"Prince was recently advised by the board that he may leave the national team and be sent to another squad, even though he was not in the contract," a BCB director stated on condition of anonymity. Prince did not respond with a 'yes' or a 'no.' The news of his resignation came as a shock today.
Prince's foundation as Bangladesh's batting coach has been shaken by the return of Jamie Siddons. BCB chairman Nazmul Hasan said in December that the former national team head coach would return to the job of batting advisor for the BCB.
Siddons arrived in Bangladesh this month, but the BCB has not yet officially announced what his job will be. Then the rumor started that Siddons could come in Prince's place. It is not uncommon for that buzz to reach the Prince's ears.
Now that Prince has resigned, it has been confirmed that Siddons is the new batting coach of the Bangladesh team.